Take Hwy 7 to Cemetery Side Road. Turn left and go 800 m to McCuan Road. Turn left. Travel approximately 800 m again until the second driveway on the right (signage for Country Pet Resort). Continue down the long laneway and turn right towards the big building on top on the hill.
See below for pictures and easy-to-follow directions.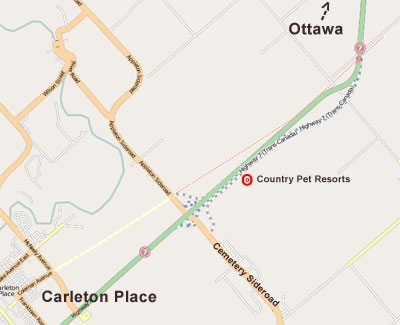 If you are coming from Ottawa
Go west on the Queensway, get off at the Toronto-Carleton Place EXIT, then go 17 km, and you will arrive at an EXIT that says: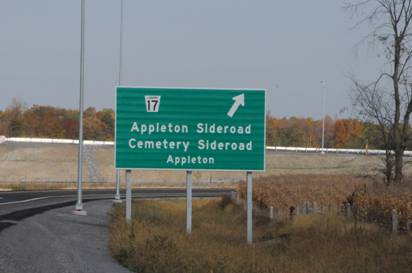 Get off at that EXIT, go to the stop sign, turn left going on the overpass, and at the bottom of the hill you will see a road called: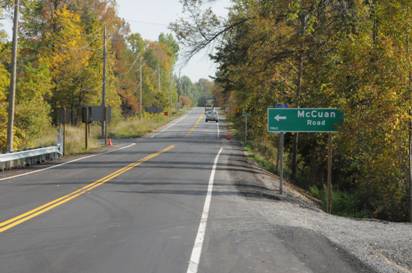 Turn left onto McCuan Road. We are the second driveway on the right.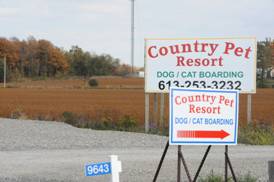 Follow our signs.